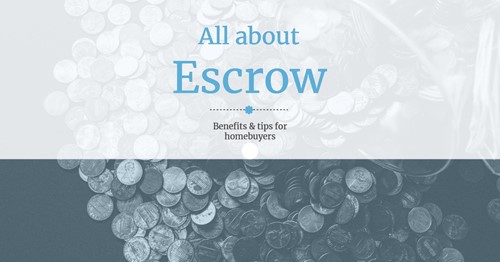 Escrow accounts are typically handled by a neutral third-party provider. These providers are often banks whose only interest in the transaction of residential real estate is to ensure materials, funds and other important documents are properly handled and distributed to the appropriate parties.
These institutions typically carry coverage, and if you're already familiar with or bank with these institutions, you may also be covered under your FDIC insurance allowance.
Your chosen escrow company is usually paid monthly after setup and closing costs have been taken care of.
Monthly payment
Payments made to your escrow account benefit more than just your mortgage payments. In fact, variables such as some homeowners insurance payments, property taxes, monthly mortgage payments and other essential expenses, sometimes based on your locale, can be paid by your escrow company.
By paying into this account, homeowners can send a lump sum payment to their escrow company. That company will then send the homeowner's monthly payments to the correct establishment, affording you, the homeowner, peace of mind in keeping your monthly payments current.
These payments are often uniform, though they may fluctuate yearly based on company and location.
Escrow account tips
Even though precautions and steps have been taken by escrow companies to ensure their clients' safety, there are a few tips to consider for your financial health. A major tip is to ensure your payments are being made to the correct account. Every once in a while, you may want to check your statements to ensure all the correct institutions are being paid properly.
You may also want to check with your lender or other financial advisor or loan officer about starting your escrow account and compare the startup costs to ensure you're choosing the correct institution for your current, and near-future, financial situation.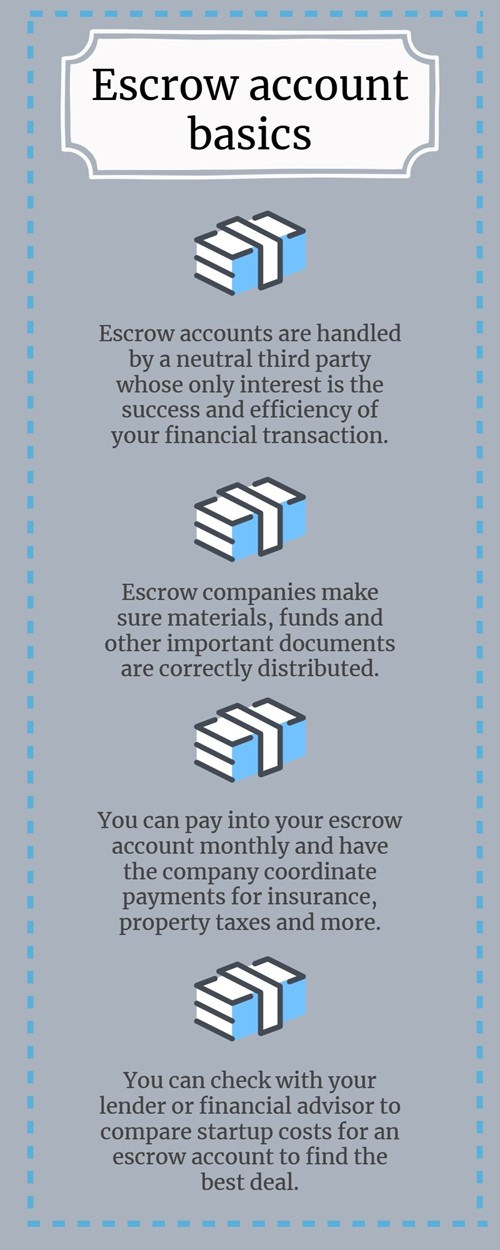 Escrow accounts are viable sources of managing your finances and payments when it comes to your home. They're great resources for handling some stickier details and can help put your mind at ease when managing your monthly budgets.